Automate Custom Role-Based Learning Paths with CyberCoach
Learning is not One-Size-Fits-All. Training with CyberCoach is always relevant and tailored to role and user skill level.
Easily configure and automate an entire role-based awareness training program that covers security, safety, privacy and compliance. Create role-based learning paths by choosing what is mandatory and what is optional for each role, and hide any trainings you think may not be relevant. Add as many role-based custom learning paths as you like and rename them to fit your organization.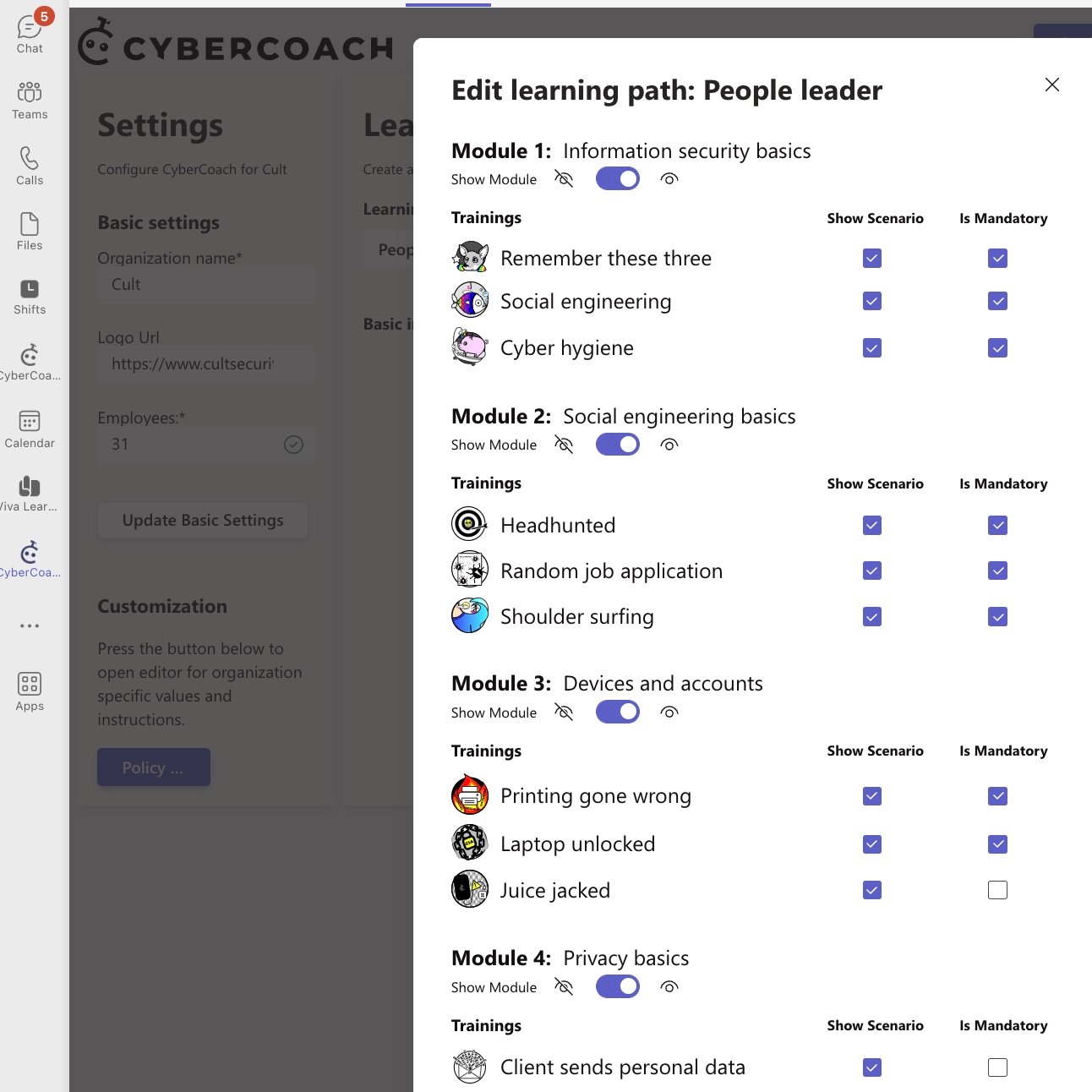 Maintaining an Engaging and Continually Challenging Training Program has Never Been this Easy
You can use CyberCoach to keep everyone in your organization continuously trained against latest threats relevant to their daily work. Or you can just focus on specific roles, such as developers and technical staff. CyberCoach content is regularly updated and new content is available every month. All you have to do is click and assign what is relevant for your user groups.